Made in Manchester.
Made for Manchester and the rest of the world.
Quite simply the best raincoat you will ever own.
Made in Manchester.
Made for Manchester and the rest of the world.
Quite simply the best raincoat you will ever own.
When our factory was founded over 100 years ago, it was one of more than 300 in the city of Manchester. We specialised in one coat, in two colours. Throw your mind back to those pictures you've seen of days gone by when men wore 3 piece suits, a brimmed hat and carried a briefcase – the chances are they were also wearing the style of rain coat we used to make.
Fast forward over a century and whilst the factories around us have all closed one by one, we're still at it - although it's fair to say the demands of the man wearing our coats have significantly changed.
The term "Techno retro" was coined by our designer, Nick Ashley, and perfectly reflects the ambitions of our latest raincoat, the Ventile Mac, a piece that can masterfully balance a modern feel whilst keeping in touch with its roots through old school flair.
We know from fighting the Mancunian rain day in day out that the length of your coat is key when it comes to keeping dry, which is why our latest iteration is a touch longer than most, but cut just above the knee to keep a more contemporary feel.
Modern touches come in the form of large internal pockets, big enough to stash a small iPad, and a throat latch to keep the elements at bay, whilst van dyke stitching to the back of the collar make sure that it stays put if you wear it up.
Then, there's the fabric. Our mac is made from 100% cotton Ventile, which is entirely waterproof, but still breathes, so you won't have that horrible sensation of sweating underneath your coat when you're dashing to catch the train.
Ventile is one of our favourite fabrics; it was developed in Manchester during the Second World War, and is constructed from a densely-woven cotton that swells as soon as water hits it, repelling it without using any nasty chemicals or treatments. It's great to travel as it's so lightweight and functional, but also ages beautifully, holding its colour.
Our raincoat has come a long way in the hundred and something years we've been sewing in the factory, but it's fair to say that the latest edition of one of Manchester's most important exports is a true representation of both form and function. Clean enough to wear with a shoe, relaxed enough to wear with a trainer; but always ready to keep you dry.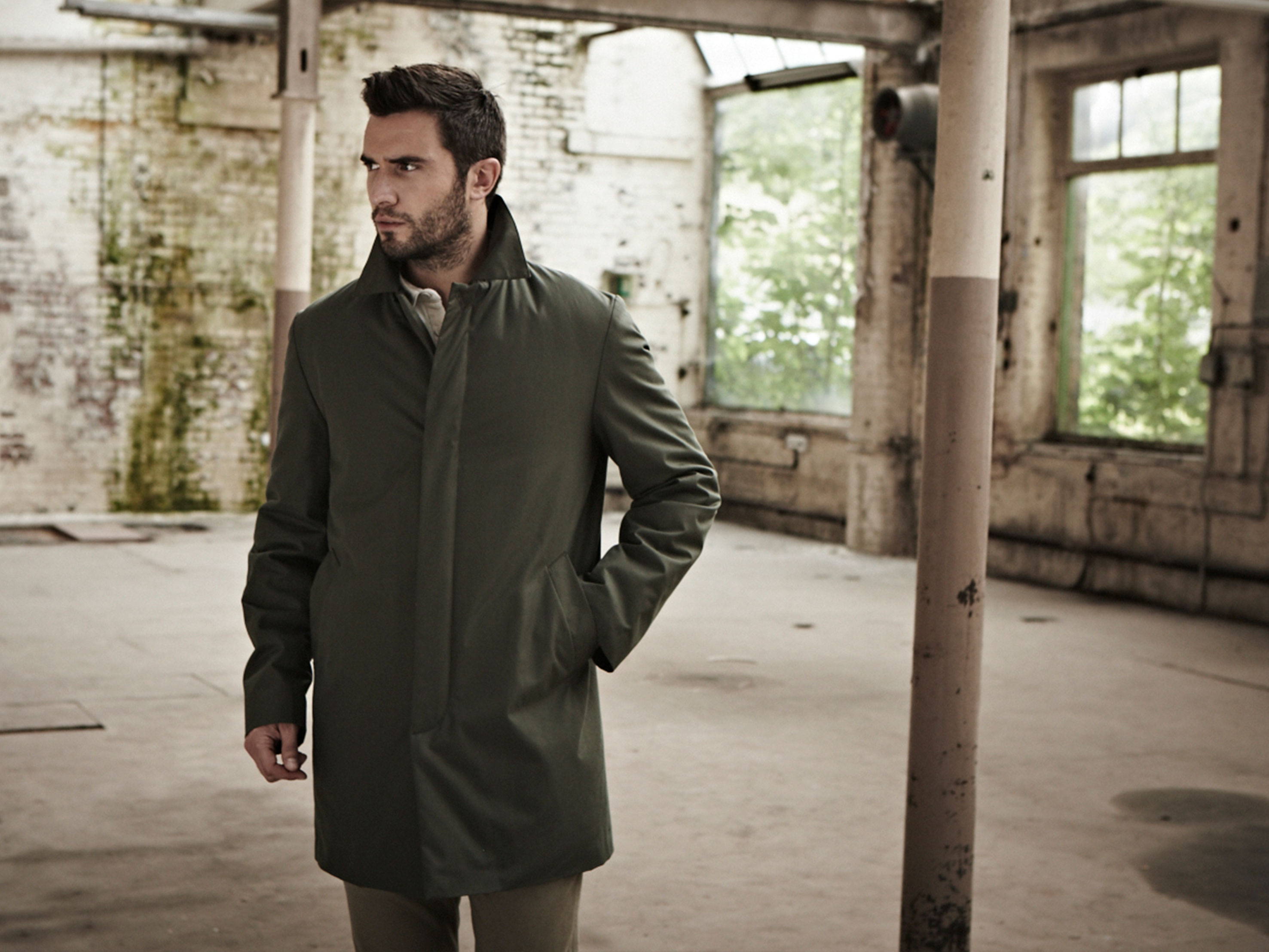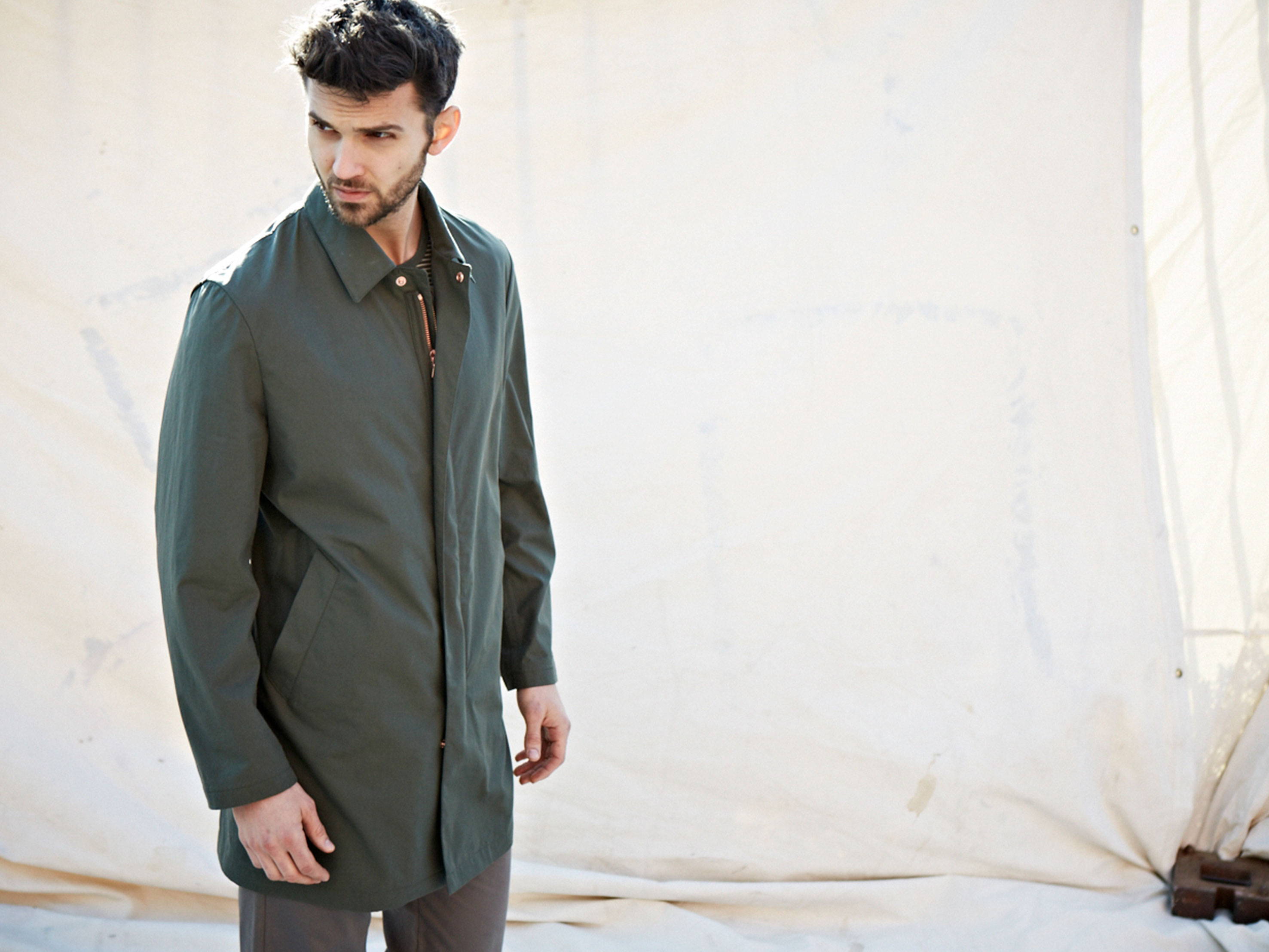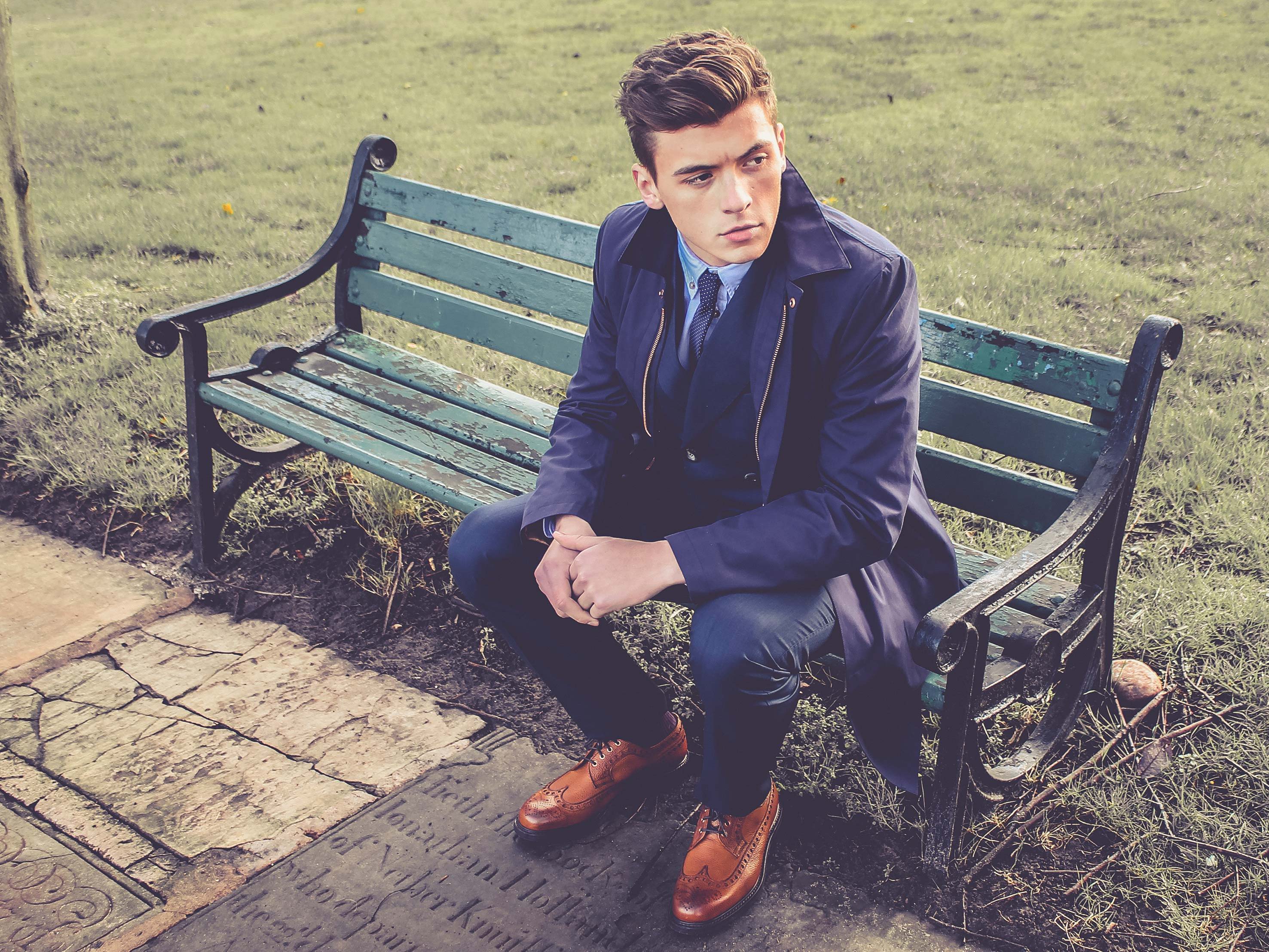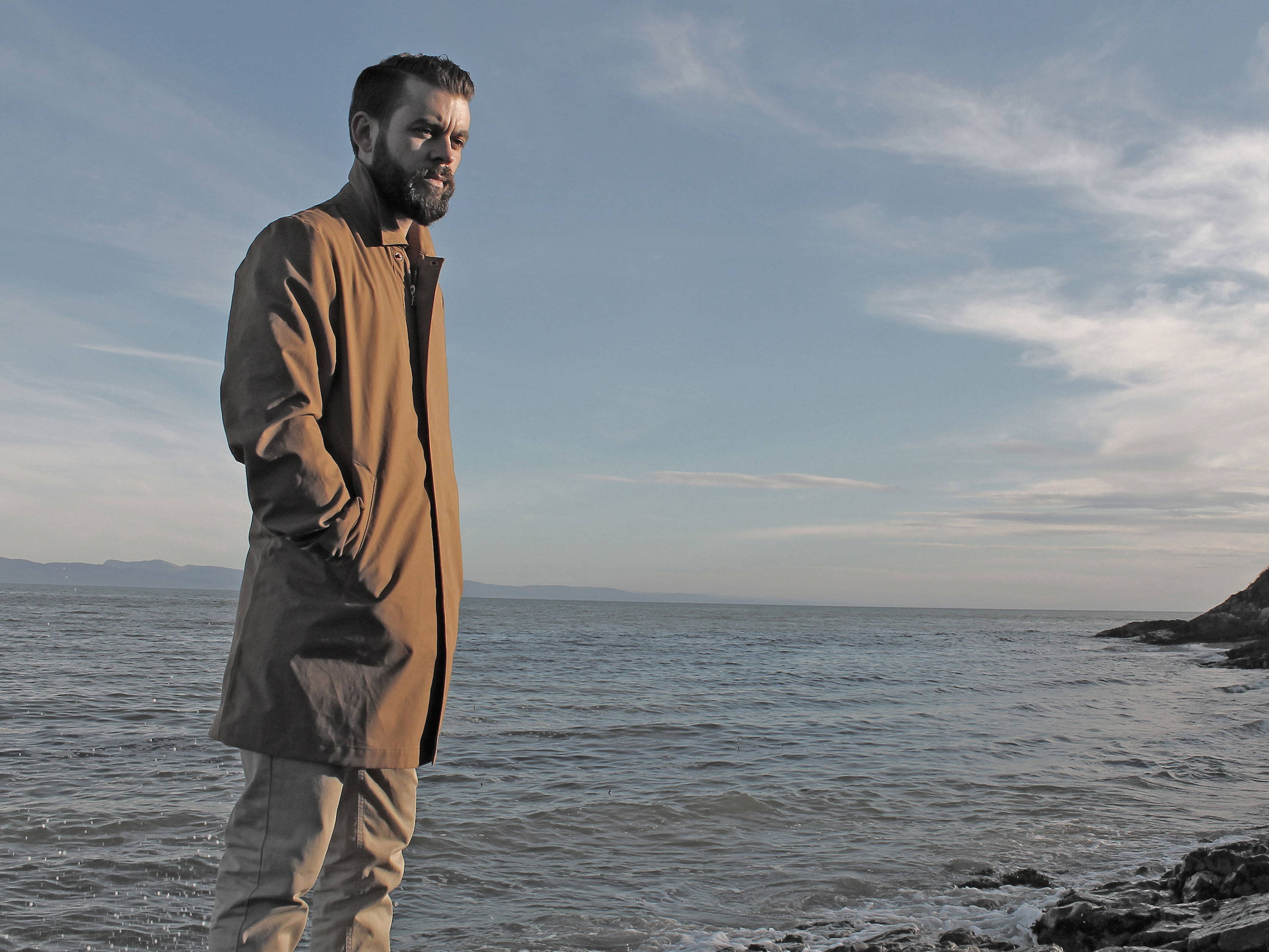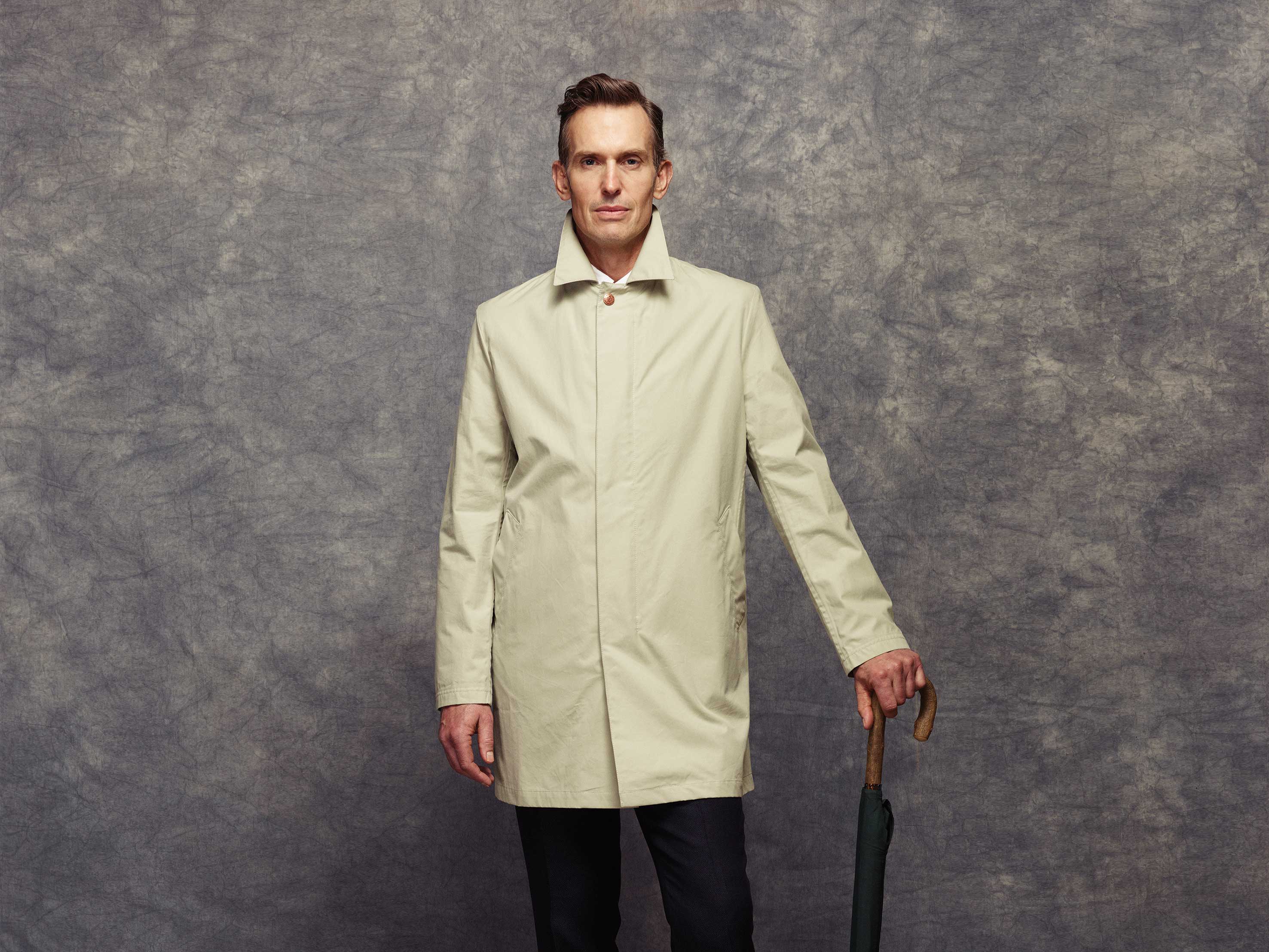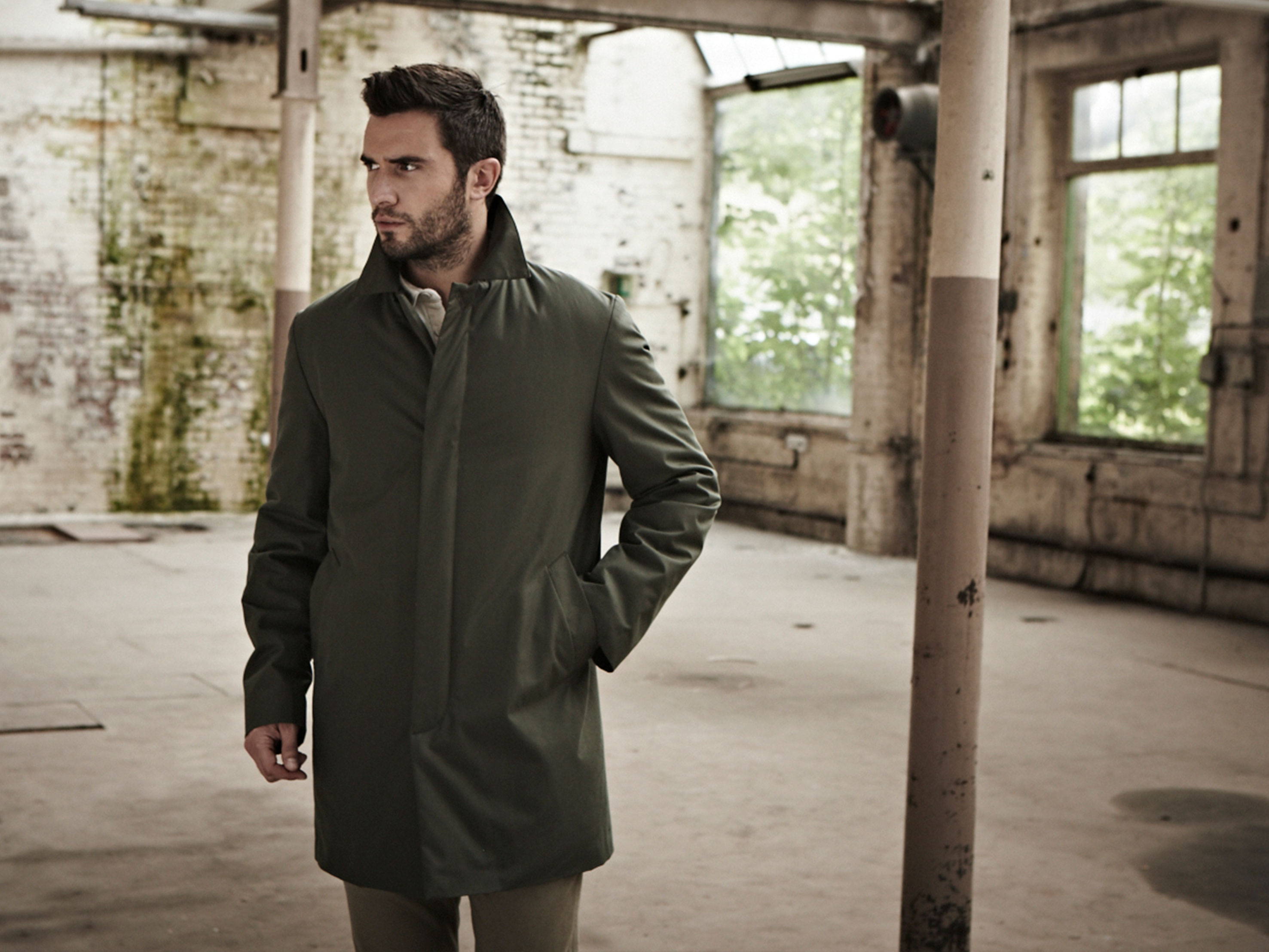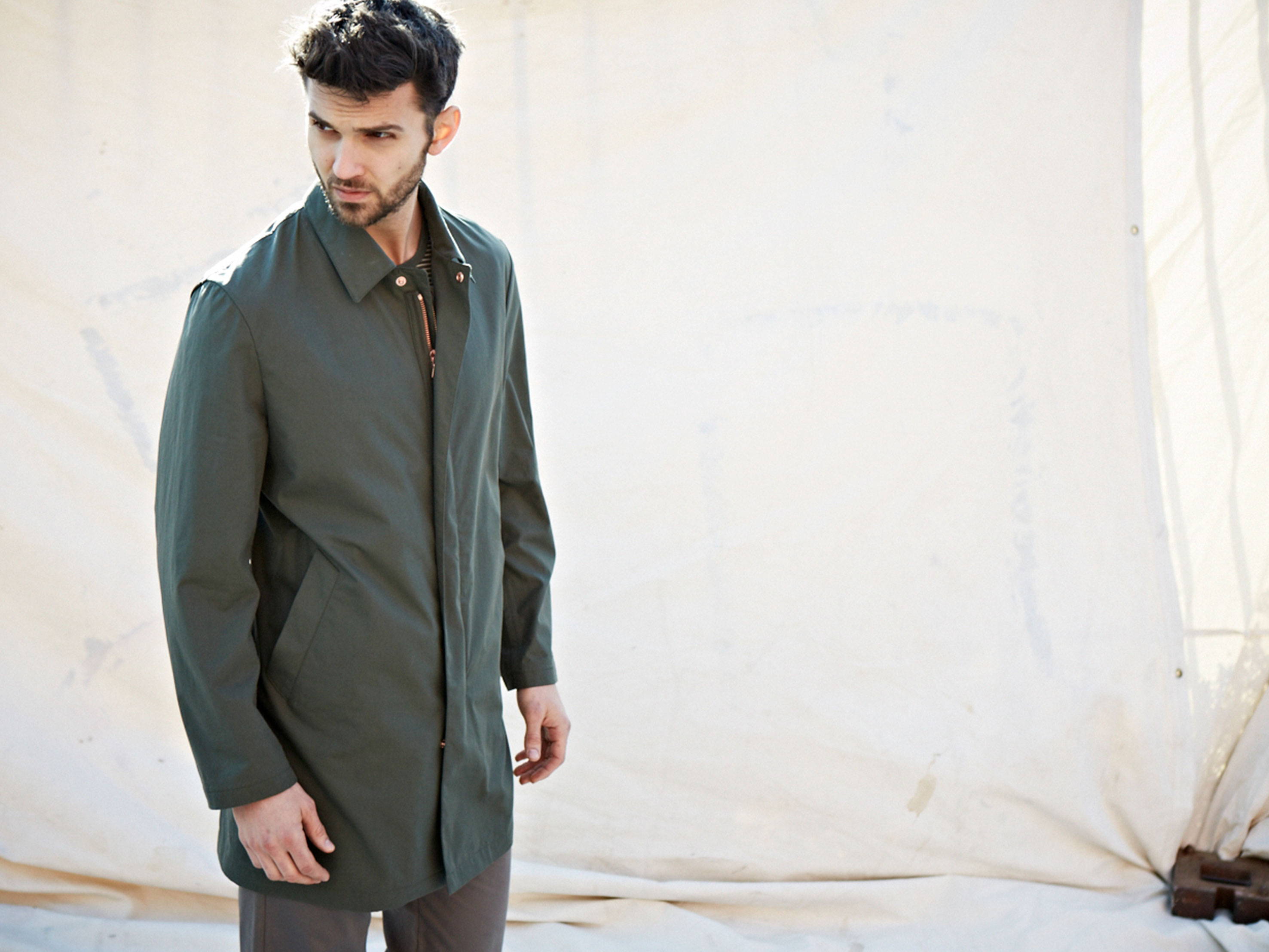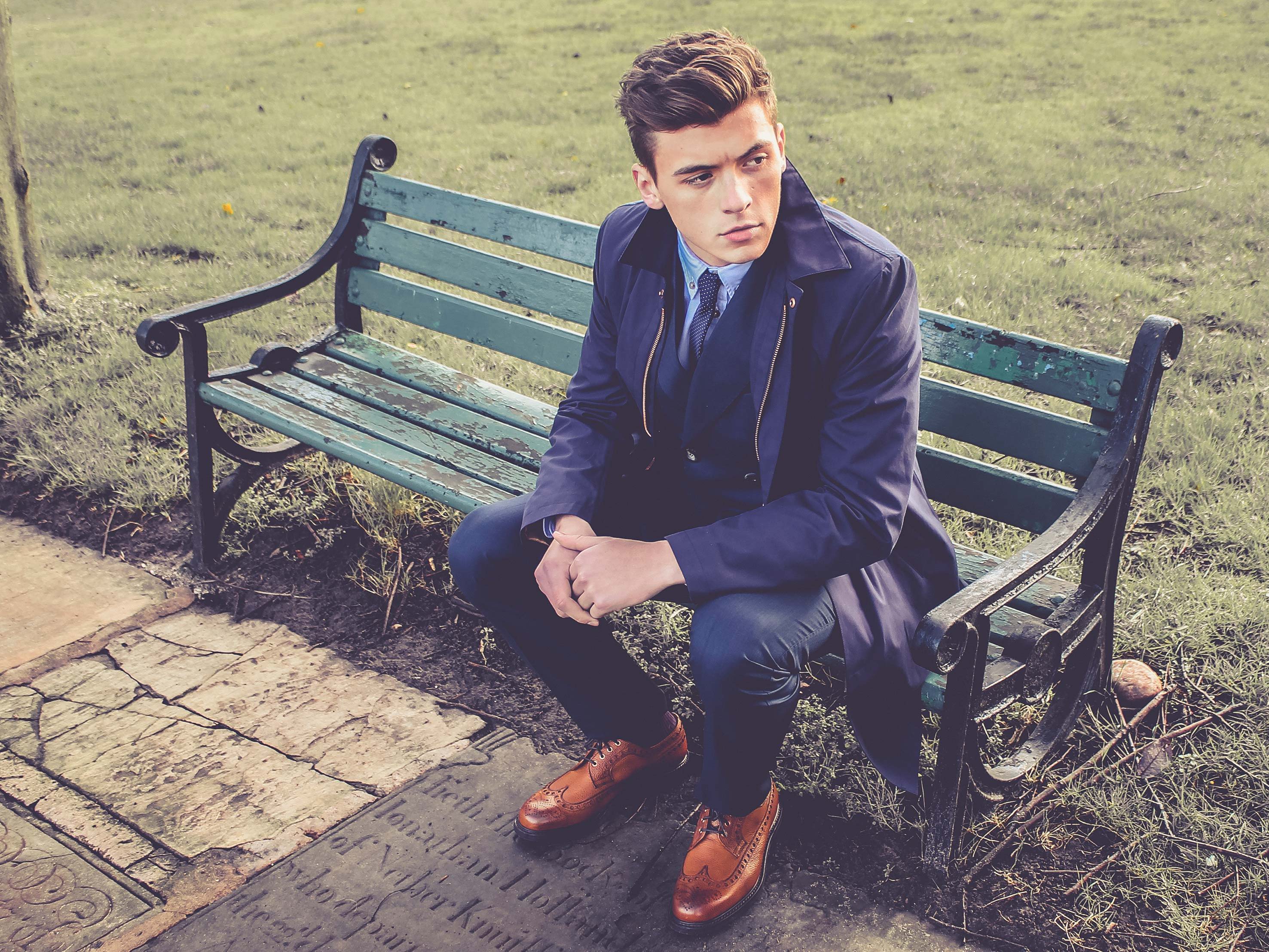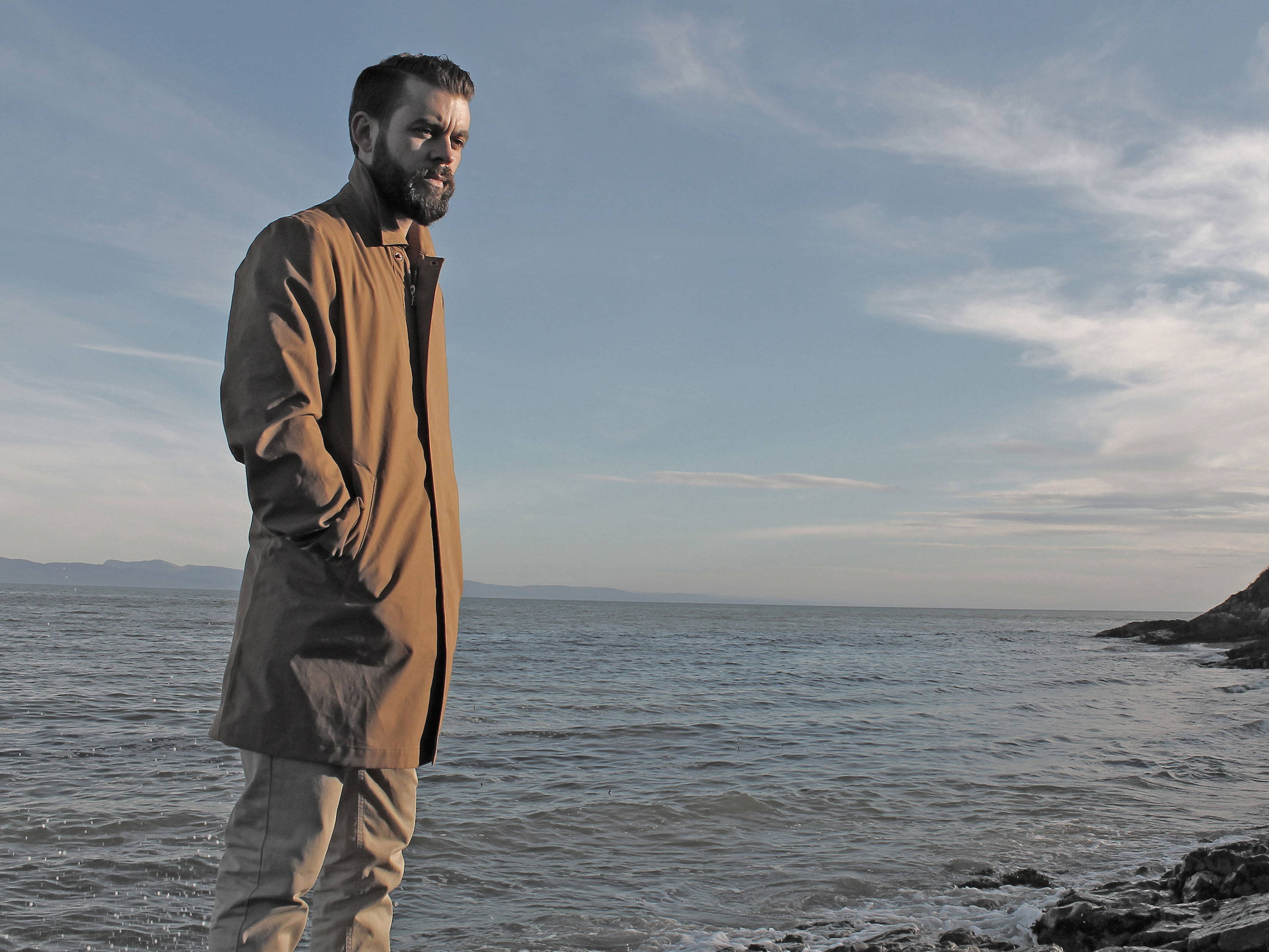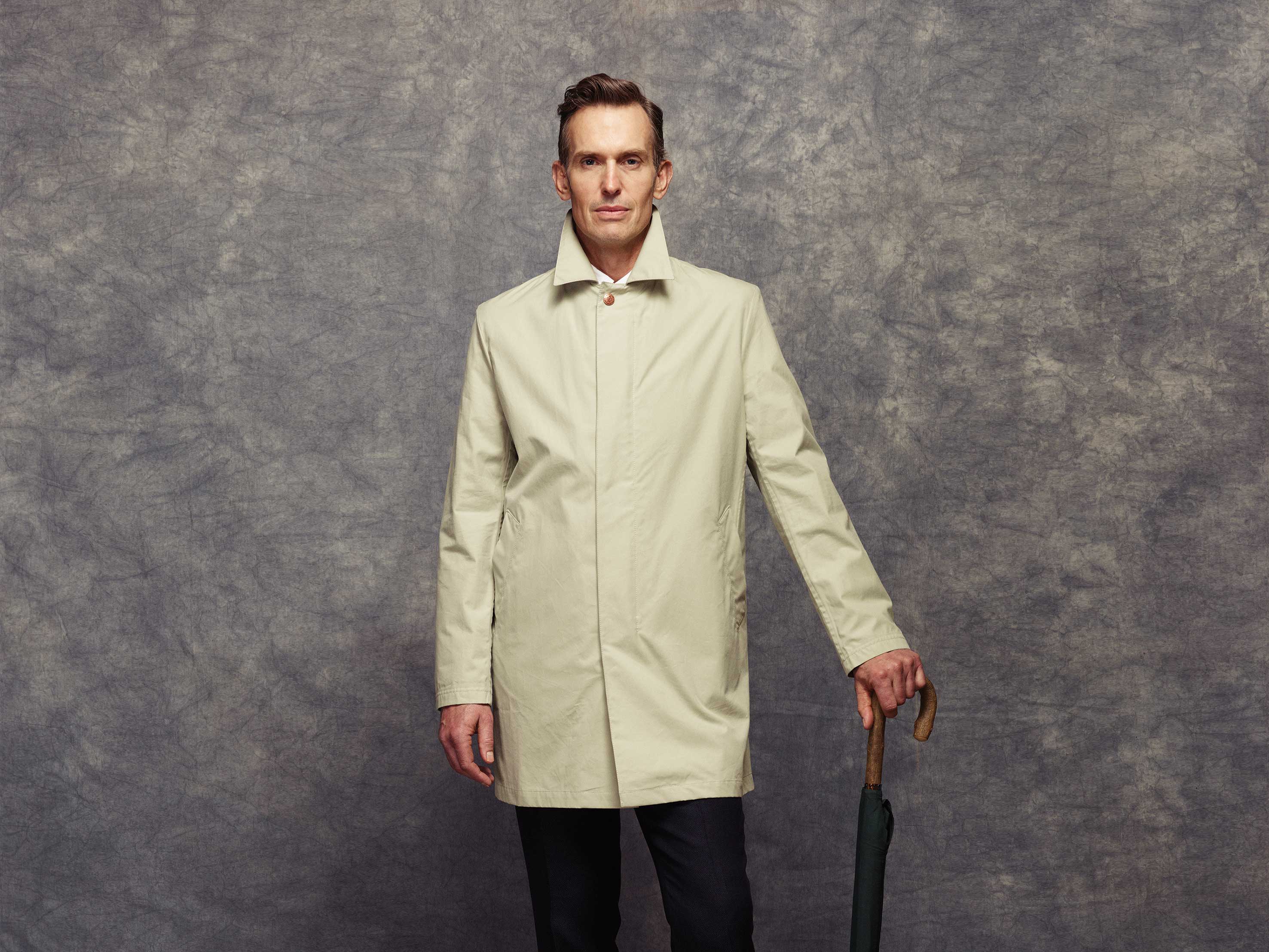 Handcrafted using the world's finest 100% cotton, Ventile®, it is both 100% waterproof and 100% breathable. The perfect garment for any individual, and fit for any occasion.